STAMP SHEET ALBUMS
---
Click the stock number to add an item to your shopping cart!
If your system does not support this feature, click standard order form below.
---
SuperSafe Mint Sheet Albums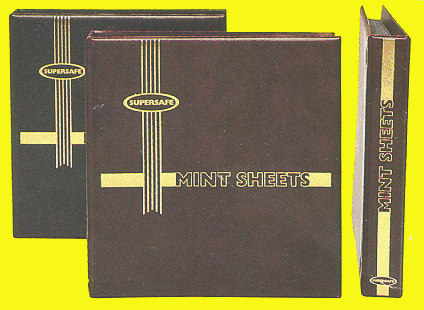 ---
SuperSafe Mint Sheet Files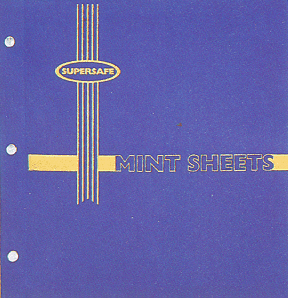 We also offer SuperSafe brand Mint Sheet Files! These files have a blue plastic binder. A good way to store your extras and traders! The pages are made of the same 100% archival PolyPro film used to make the Deluxe Albums above. Capacity: 24 Sheets.
SuperSafe Mint Sheet File click to order # 00913.........$22.95
---
We also stock the complete line of SuperSafe Stockbooks and Stock Sheets for single stamps, souvenir sheets and blocks!
---
Copyright © 1997, 1998 - 2019 DeKalb Stamp & Coin Co., Inc. DBA Northlake Stamp & Coin, Atlanta, Georgia, USA.